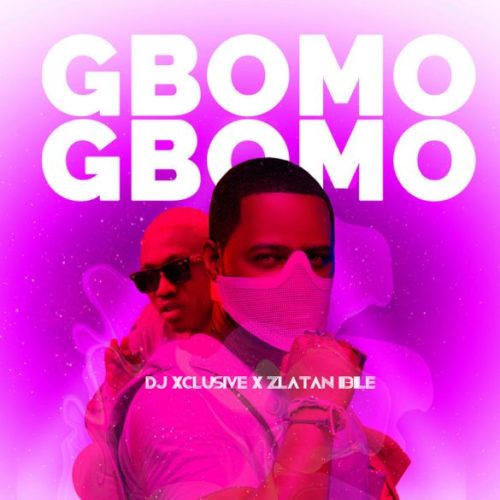 "Gbomo Gbomo" by DJ Xclusive x Zlatan

was produced by 

Rexxie

 and was dropped on 

Mar

ch

 14, 2019

.

Zlatan

blessed the into of the track with the words "

Gbomo

 

Gbomo"

.
"Gbomo Gbomo" which is a Yoruba word for Kidnapping. The track talks about taking

another man's girl. 

Zlatan

 can be heard repeating that if they don't bring a girl they surely would take one when leaving.

This is another

is a club song for music fans.
The voices are clear and the beats would make you want to dance especially to the trending Zanku dance steps. However, Zlatan sounded like he was talking and not rapping. The official video was uploaded to Superstar DJ Xclusive's youtube channel on April 5, 2019, and has amassed 61 thousand views so far. The song is not all that, neither is it so bad. It is a street song and fans would definitely love it.
Listen & Enjoy!
Quotable Lyrics
Ah Gbomo gbomo gbomo
Superstar DJ
Ibile
It is I
Kapaichumarimarichopaco
Exclusive
Gbomo gbomo gbomo gbomo (Gbomo)
Gbomo gbomo gbomo gbomo (Gbomo)
Gbomo gbomo gbomo
Te ba ti ri wa, e pe wa gbomo gbomo
Gbomo gbomo gbomo gbomo (Gbomo)
Gbomo gbomo gbomo gbomo (Gbomo)
Gbomo gbomo gbomo
Te ba ti ri wa, e pe wa gbomo gbomo
Ba ti e gbomo wa
A ma gbomo lo
Ba ti e gbomo wa
Exclusive, a ma gbomo lo (O di dan dan)
Ba ti e gbomo wa
A ma gbomo lo
Ba ti e gbomo wa
Exclusive, a ma gbomo lo