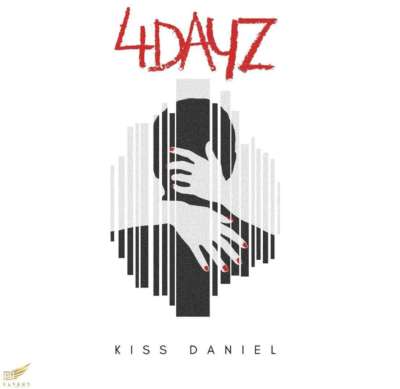 Kiss Daniel "4 Days" was his first single in 2018. The mid-tempo tune is a love song produced by Runtinz which also has a danceable tune.
Kiss Daniel "4 Days" off his album "No Bad Songs"  is a song dominated by heavy percussion sounds accompanied by rhythmic strings. Here, Kiss Daniel sings about the end of his search for love as he has found just the perfect girl.
Kiss Daniel tries to woo her by describing how deeply he is in love with her to the extent that if he doesn't set his eye on her 4Dayz he goes crazy.  He also begs her not to "betray him". The music video enjoyed massive airplay worldwide. It currently has 3.3 million views on YouTube. The song is his second single since his record label, FlyBoy INC, kicked off. We think the song "4Dayz" is a beautiful love song perfect for the month of love.
Quotable Lyrics
I've been searching for the right one
I've been searching for you all along
Darling I'm not searching no more
Searching, ohh
Baby girl you're such a miracle
Thank your mama, you beautiful
I'll take my time with you
I'll take it slow, ooh
Girl I'm loving you for days
Anytime you call my name, e be like I dey craze
Diya diya lokuwo
Diya diya, lokuwo, ay
Girl I'm loving you for days
Anytime you call my name, e be like I dey craze
Diya diya lokuwo
Diya diya, lokuwo
Settle down, ooh
(Settle down) Oh oh
So crazy
(Oh yeah baby)