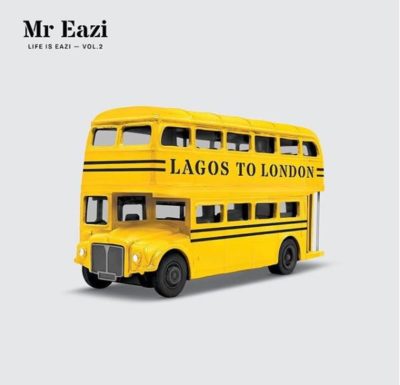 Mr Eazi's "Surrender" featuring Simi was released in 2018 off his Life Is Eazi, Vol. 2 – Lagos to London album.
It is a love song produced by Pheelz and Juls which dropped in November last year. "Surrender" is the most successful track of the music project due to the sweet rhythm and pattern adopted on the song coupled with the extremely, sonorous voice of the brilliant Simi.
Mr Eazi "Surrender" was well rotated on Nigerian radio even to the point that it became the most played Nigerian song on radio at a point in time. The song is one of the major reasons why Mr Eazi's "Lagos To London" E.P enjoyed massive streaming on music platforms across Nigeria, Africa and other parts of the world.
It made the E.P a huge commercial success. "Surrender" has a truly creative music video to back the audio and so far it has over 4.7 million views on YouTube.
Quotable Lyrics
Baby make you loving the boy
Baby make you kiss the boy
Baby make you loving the boy
Baby you for kiss the boy (kiss the boy)
I surre-, I surre- to your ileke idi o
I surre-, I surrender to your ileke idi o
I surre-, I surre- to your ileke idi o
I surre-, I surrender
I no say I no strong like Mike Tyson
I no say I no get the voice like Michael Jackson
I no say I no sweet like Zara Larsson
I no say I no get money like Richard Branson
But wetin' I get e pass the money wey you want
If you give me a chance I give you everything I got
I dey pray to God that this loving is enough
Baby I just want to let you know
I surre-, I surre- to your ileke idi o
I surre-, I surrender to your ileke idi o
I surre-, I surre- to your ileke idi o
I surre-, I surrender to your ileke idi