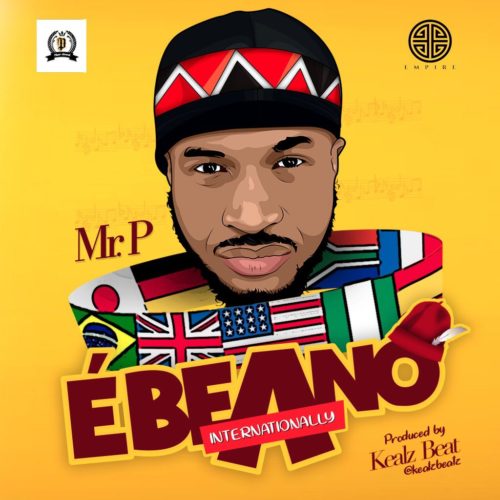 Mr. P "Ebeano", this is a track not only the eastern Nigeria people would relate to but everyone in different geographical territories in the country. "Ebeano" which means "The Best" was made in such a way that it can be enjoyed by even people outside the country.
Mr. P "Ebeano" has good vibes because of its beat. Mr P came out of his niche to sing the praises of his girl's attractive physical attributes. You don't get to think when you listen to this track, all you would be concerned is how to move your body like never before.
The video which has over 5.9 million views was exciting to watch because he and his first son, Cameron Okoye showed off their Micheal Jackson-like moves. This stunned everyone because all their dance moves were delivered effortlessly, the lyrics of the song are quite hilarious when you take time to listen to it properly but he really outdid himself by making the song a proper party starter.
The track is lit.
Quotable Lyrics:
Y'all, Rexxie on this one
Ah, ye, ji
E ni sun, ji, e ni sun
Ah, e ti mu imukumu mumumu mumukumu
Ahh, I can't feel my leg, I can't see myself
YAGI Level, oya
I can't see myself, I can't see myself
I can't feel my leg, I can't feel my leg
Oju ti pade, oju ti pade
E jo, ta lo ma gbemi lole? Ta lo ma gbemi lole?
Ah, I can't see myself, I can't see myself
I can't feel my legs, I can't feel my legs
Oju ti pade, oju ti pade
E jo, ta lo ma gbemi lole? Ta lo ma gbemi lole?
Ah, mo ti Jogor, kuro n'be
Oju ti fe pade, ti fe pade
Ah, ese mi ti n ga nile se bi Mr Odunlade
Bi Mr Odunlade