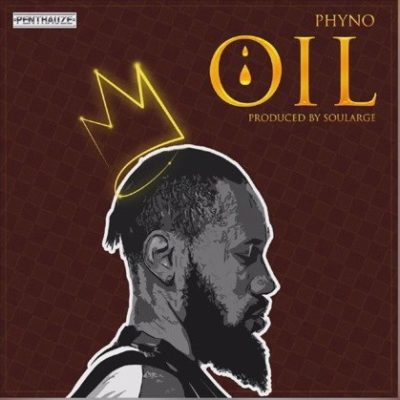 Phyno "Oil" made in the form of some of his past biggest hits like "Fada Fada," "Connect" and other similar sounds. The beat sounds similar to these songs but with different lyrics.
"Oil" in this track could be likened to grace as it talks about the transformation Phyno's life has experienced, the money and sweet things that come his way despite all the challenges he's faced and thought would consume him. In short, he is thanking God for the grace and privilege he continues to bless him with.
"Oil" was released on the 8th day of December 2018 and it is produced by Soularge. This song was well accepted when it released especially in the eastern part of the country. Phyno did not release a video for "Oil" and his fans are hoping he would still release a visual for it. This masterpiece is produced by Soularge and it is a sequel to Phyno's last release "Iwa" featuring Tekno.
Listen, Enjoy, and update your playlist.
[youtube]https://www.youtube.com/watch?v=ya38DohtZpw[/youtube]
Quotable Lyrics:
See, I just want to secure the kpa
Secure the bag o
Enjoy my life o
Maka owu di bad o
Mmesie fute the cash o
O fuowa tonight o
Nwa nkuba
Cause nobody can tell me nothing o
Oil dey my head o
Ah oh ah
E dey my head o eh
Imakwa na oil dey my head o
Ah oh ah
E dey my head o eh
Ifugonu balling is a habit o (Ewo)
E dey my head o eh
Amarachukwu dey my life o
Ahh ahh ah ahh
E dey my head o eh
Eh seh ewo