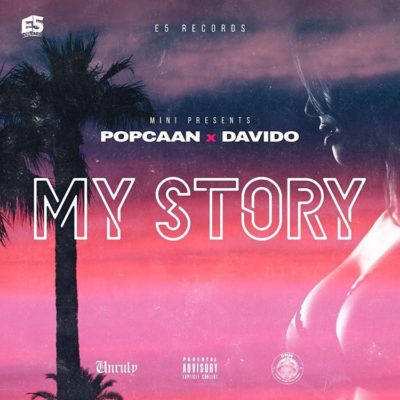 Davido scores an international collaboration with Jamaican Dancehall superstar Popcaan, we told you this single was coming some days ago and its finally here.
Davido and Popcaan share their Story and talk about Snapchat stories. Both singers praise the beauty of the African woman and only want 24 hours to show their love to her. The track comes with a feel-good vibe that would make you want to move your body.
Andrae Hugh Sutherland known professionally as Popcaan, is a Jamaican deejay, singer, and songwriter from the parish of Saint Thomas. Popcaan joined Vybz Kartel's Gaza Music Empire and he released his breakthrough international hit "Clarks" with Kartel, an ode to the popular shoe brand in 2018. Popcaan has collaborated with a number of international artistes, most notably Drake, Jamie xx, Pusha T, Giggs, Matoma, Wale, Gorillaz, and Davido.
Listen, share, and tell us your story.
Popcaan x Davido –  Story [New Song]
Quotable Lyrics:
Hey, yeah, your backside bigger than a continent
Badder than bad, girl, you're naughty (ay)
Swear down, you are something else
You make bad man want your something
Body smooth like a lotion
Lotion
Lotion, eh
I need to be honest with you
I want to be your number two (ay)
Tell me what you waiting for, ay (for, for, for)
All I need is twenty-four (twenty-four)
I've seen you move before (move before)
Baby, meet me on the floor
Twenty-four like Snapchat, I-story
That ah my story, baby
Twenty-four like Snapchat, I-story
That ah my story, baby