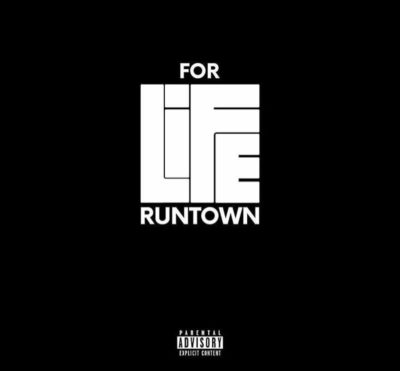 Runtown is back with his first single of the year 2017 which he titles "For Life" and on which he enlists the Afro Dance Music (ADM) specialist producer, Krizbeatz
Runtown who is arguable one of the hottest artists in Nigeria right now with his single Mad Over You and his contributions to Illbliss' 'Alhaji' and Sarkodie's  'Pain Killer'; continues to impress with his deliveries on the trending ADM or otherwise called ponpon sound. He takes his adventure to the production room of the rumored originator of the sound, Krizbeatz, where it is said that the best of the sound comes from, and he records another potential hit.
In the Nigerian music industry currently, Runtown is accorded the respect reserved for trend-setters and it won't be surprising to witness this new song titled 'For Life', produced by Krizbeatz, become the talk of the town in the coming weeks. Considering his consistency, Runtown might as well earn for himself, the title of hit-making specialist because 'For Life'  comes off as another potential plus to his already heavy repertoire.
Listen to Runtown's 'For Life' below.
Runtown – For Life (Prod. Krizbeatz)
Quotable Lyrics
My doctor say my cure dey on top your body oh
All the times wey I do you bad, I'm sorry oh
Give me love wey better pass money oh
Wey sweet pass honey oh
If na fight make I fight for the love
If na craze make I craze for the love
Don't want no complication
This is a situation
If na craze make I craze for the love
If na fight I go fight for the love
Don't want no complication
This is a situation
Baby oh, Baby oh
I want to love you for life
Baby oh, Baby oh
Come make I love you for life