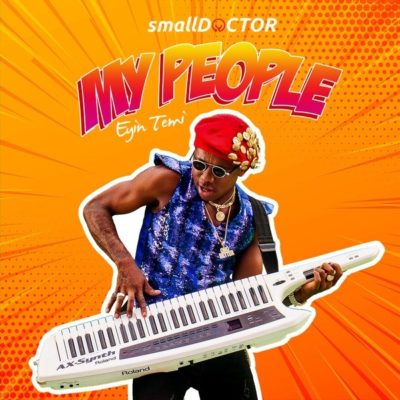 Small Doctor released "My People" on the 22nd of November, 2018 to warm reception from music fans who had to wait for over 8 months for the Agege born singer to drop a song.
The song immediately after its release became an instant go-to song for the street. It enjoyed a lot of airplay on Nigerian radio and became a must-play at parties, clubs and all other social events for DJs across the nation.
"My people" is an infectious dance jam that surely would put you in the mood to shake your body at any event it gets played. Small Doctor borrowed some lines from one of the songs of Fuji icon; Wasiu Ayinde popularly known as KWAM1 to spice up the song and make the street relate well to the sound.
The song has a video on YouTube which has done extremely poorly in terms of the number of views it has gathered. It has just over 38 thousand views after being published over 3 months ago.
Quotable Lyrics
Eju badi ke jo le so le so
Shey wa
Ain
My people how una dey?
Shey wa
Ain
Eju badi ke jo le so le so
Shey wa
Shocker lo shey beat
You can call me small Doctor
Omo iya teacher
Ain
Enemies ko laapa wan ko lese o
Iya iya o
Bad belle ko laapa wan ko lese o
Iya iya o
Eh eh, eh eh
Chikorobi obi (Obi)
Bad belle onye ara (Obi)
Enemies Onye oshi (Obi)
Eh eh
Oro iwa di saliu bu tu shi o
Eshi buruku
Ijo lese
Ere lonlo
Ere lonlo
Ere lonlo