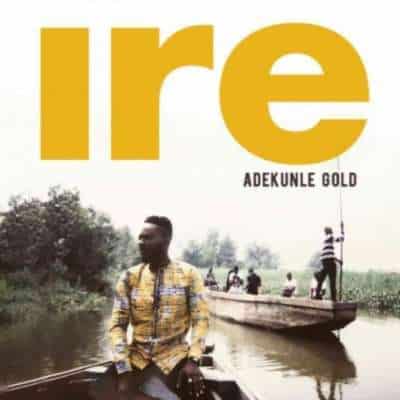 Adekunle Gold – Ire . Adekunle Gold is out with a new record titled Ire. Ire is a gentle nostalgic ballad elevated by dense choral harmonies.
It is a personal song which reflects on his life's journey, from grace to grace with a message that will inspire his millions and remain evergreen. "Ire" is a life lesson sung beautifully in Yoruba and English which is his usual style. The track is perdrclty accompanied by traditional Yoruba percussion sounds exposing his desire for the song's important lessons to be understood.
Adekunle Gold opens the soulful and tranquil song singing: "The grass is greener on the other side, that's what I thought before I took the ride. "The life I was looking for was already my own, "Goodness is calling out to me, it's telling me to come home." Adekunle Gold comes with a simple message on this song, the world is constantly on a race that we leave home believing we could burn our bridges since the other side always promises to be greener meanwhile, the answers to our questions are right on our doorsteps back home.
The track is off Adekunle Gold's "About 30", which featured several standout tracks and also includes features from Seun Kuti, Flavour, Dyo. Directed by AJE Filmworks, its muisc video, has ammased over 4.1 million views since it was published on the 23rd of February, 2018.
Enjoy below and share your thoughts below.
[youtube]https://youtu.be/98ytP4hvSSA[/youtube]
Quotable Lyrics:
The grass is greener on the other side
That's what I thought before I took the ride
I burned my bridges, so I never look back
But if I had known
The life I was searching for is looking me right in the eye, oh
If I had known the life I was searching for was already my own
Ire bènilê (Ire, ayo)
Ire, ire, ire
Ire, ire, ayo
Onpemi (Onpemi kin ma bo)
Oni kin ma bo (Ire)
Oni ki ma bo
Ire
Ire, ire, ire (Ire)
Ire, ire, ayo
Onpemi (Ire, ayo)
Oni kin ma bo (Oni kin ma bo)
Oni ki ma bo (Oni kin ma bo)