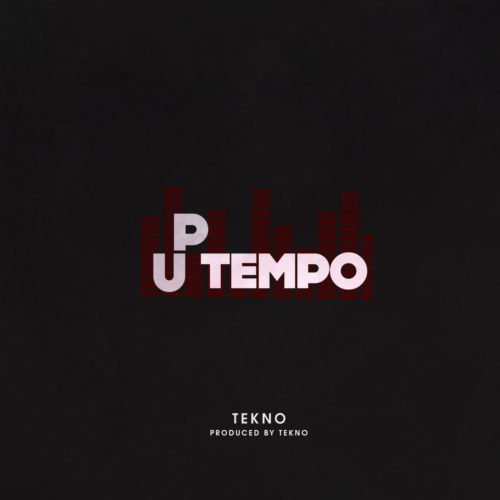 Tekno released Uptempo on the 25th of March 2019 to a rousing welcome from fans and his music colleagues in the music industry.
Uptempo which is a jam made for the dance floor trended across the nation as a large number of music fans did a video of them vibing so hard to the song and publishing the videos on the internet.
Tekno "Uptempo" did very well in terms of the number of times it got played on Nigerian radio and also in regard to the number of downloads it had within a short space on major music blogs just after it was released. Tekno on this track sings about a woman, how he is telling her to take to the dance floor to shake her body.
The melody of Uptempo is actually a mixture of Afrobeat and highlife, the highlife was more evident in the track. The rhythm and the overall harmony of the song is enjoyable.  Also, the instrumentals of the song are actually quite heavy, the varying sounds and the combination made the track more interesting.
Listen and Enjoy below:
Quotable Lyrics:
"Eh we
Say I say do the dirty dance oh
Oh my
Baby let's go I like the way you shake oh, dance and shake oh,
Baby up in the tempo
I like the girl when you dance oh,
baby girl do the calypso baby girl ur body bad oh.
Up in the tempo l like the u dance oh, way u wine oh, baby oh pa mi
Body na …, baby oh fa mi oh
Dance for me
If u want to shake shake ah ha ha"