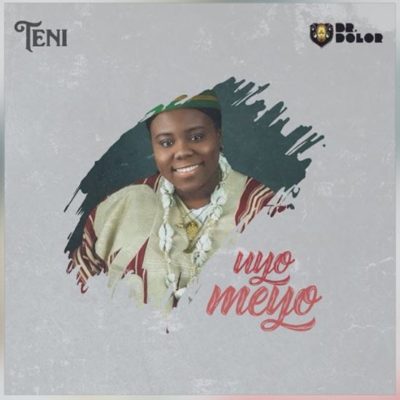 Uyo Meyo by Teni was released on 23rd of December, 2019. It is like an acoustic work of art telling the singer's story.
We can see from the video which was directed by Dk that Teni has always loved to sing before she made it a profession. She can also dance and we almost couldn't recognize the girly Teni in the video whose journey in school was highlighted. Great work. Amazing production and so much to laugh about.
"Uyo Meyo" is an Afro-pop-inspired track recorded with an Ondo dialect in Yoruba and English. Produced by Michael Seyifunmi Bakare, the song's instrumental is similar to that of Ebenezer Obey's music. She released the song to coincide with her 25th birthday. According to Teni, the track was inspired by the seven years it took her to complete her undergraduate degree. She also revealed the song came about while she was freestyling in her car.
It became the anthem because it encourages fans that they can be what they want to be. We can see Teni's charisma and her knack for making clever videos on social media. UYO MEYO has amassed over 5.2 million views. Uyo Meyo won the Best Vocal Performance (Female) and Best Recording of the Year at the 2019 Headies.
Quotable Lyrics:
Kajo kajo kajo
Kayo kayo kajo
Ùyò meyo lé'hun osan okan mi o eh
Ùyò meyo
Ùyò meyo
Oh ùyò
Ùyò meyo lé'hun osan okan mi o eh
Ùyò meyo
Ùyò meyo
Eh ùyò
Ùyò meyo lé'hun osan okan mi o eh
Everybody's born a winner eyeh eyeeh
If only you just believe yeh eh eyeh
Close your eyes and come and see nah eyeh eyeh yea
Don't you worry 'bout a thing nah
'Cos if you work hard
You can get it if you want