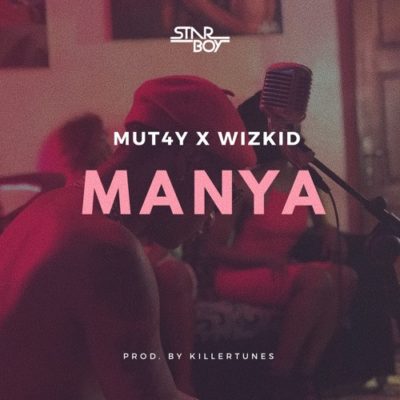 Wizkid's Manya is an afrobeat banger featuring Mut4y  a Super-Music-Producer & Dj, the song got all the spice of a hit tune. The song was produced by Killertunes. It was released in 2017 November. Sure 'Manya' enjoyed massive airplay's, it took over clubs, tv stations as well as radio stations nationwide.
They 'Ahomka Womu' refine hit buzzed so much in the street. We think the song 'Manya' is a street anthem that reminds us of our hood. I also feel the song would be best played around east with Palmwine, and local damsels from the East gyrating to it.
The new tune bears a catchy melody and a smooth arrangement of underlying sounds to the testament of Killertunes' skills as a fine producer, while Wizkid vibes effortlessly on it. The song is a remake of 'Ahomka Womu', a classic record released in 2003 by the Ghanaian music group, VIP. The song had been talked about for so long on social media even before its release and the conversation became even more intense upon its release.
The official music video was shot by 'Director Q" at the popular NEW AFRIKAN SHRINE with many special guest appearances.Its has over 12 million views on Youtube.
Wizkid x Mut4Y – Manya [New Song]
Quotable Lyrics
eah, yeah, hol' on
Yeah, yeah, yeah
A li'n si ewu
Panla panla pe ni si e wanya
Girl follow me manyewu
Baby girl follow me
Oya take all my money put an for your head oh
For your head oh oh oh mama mo
Oya take all my money put am for your waist oh
For you waist oh oh oh
I wan fall in ah li'n si ewu
Panla panla pe ni si e wanya
Baby girl follow me manyewu
Baby girl follow me manya, manya oh