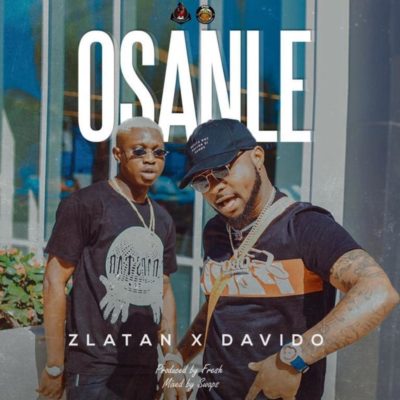 Zlatan "Osanle" features DMW Boss himself Davido. Zlatan who is the legwork pioneer returns back to the music scene with another masterpiece track in which he tagged "Osanle".
The pioneer of the new dance "Zanku" presents this banging song Osanle and it is surely going to set your feet into the dancing floor. Zanku dance is beginning to end the run of Shaku Shaku as Zlatan release Osanle as a follow up to his last release "Zanku (Legwork)" to foster the emerging Zanku dance that's popular on the street now.
Hit the play button, feel the jam below and get ready to do the Zanku, "Osanle" is produced by DMW's in house producer, Fresh VDM. It has full potentials to take over the street, buzz speakers and become a chart-topper.
Quotable Lyrics
Ye! Shekpe, Osanle, where you be dey when I dey runaway
I be dey hustle just to make my pay Biesloaded.ng
I been dey call you dey post me, I Dey call but you dey Jonze me
Osanle, where you be dey when I dey runaway
I be dey hustle just to make my pay
I been dey call you dey post me, I Dey call but you dey Jonze me
Damn! Kaparichumanimanichupako
Oh my, oh my Godi, Godi, Oh my, oh my Godi, Godi, Oh my, oh my Godi, Godi, Oh my, oh my Godi, Godi
Everybody know as e Dey go, know as e Dey go
Me I rally round in a rose, I no go give you rose
Baby come make you pose, denge Dey pose, denge Dey pose