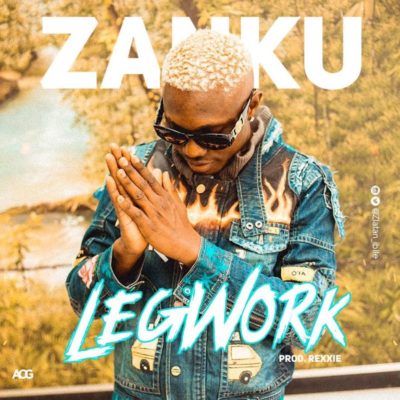 Zlatan's "Zanku" (Leg Work)" was released on the 20th of October 2018 to key into the infectious "Zanku" dance which just started gaining momentum in the country after fading out the popular Shaku Shaku dance.
When Zlatan's "Zanku" was released, it wasn't really noticed and well accepted until the December period when there were loads of shows, concerts, festivals, and other social events. The reason "Zanku" didn't get a major buzz when it was released could probably be because the potential in the song was not released due to the fact that there weren't many events that could have allowed fans show off their Zanku skills at that period.
But immediately December 2018 kicked in, the song became a force to reckon with as people appreciated more the Rexxie produced a song as they went 'insane' when the DJ banged the song from his speakers. It is quite safe to say the song ushered in officially the "Zanku" dance.
"Zanku" has a video that has over 1.1 millon views on YouTube since it was published. The video was directed by fast-rising video director, Twitch.
Quotable Lyrics
Gbe body e (gbe body e)
Gbe body e (gbe body e)
Gbe body e (gbe body e)
Gbe body e (gbe body e)
Gbe sole e (gbe sole e)
Gbe sole e (gbe sole e)
Gbe sole e (gbe sole e)
Gbe sole e (gbe sole e)
Zanku (zanku)
Legwork (legwork)
Zanku (zanku)
Legwork (legwork)
Zanku (zanku)
Legwork (legwork)
Zanku (zanku)
Legwork (legwork)